Yes, we're online!
Il Moto Club Imola si veste di nuovo! Siamo infatti online con il nostro sito, semplice ma allo stesso tempo accattivante. Completamente innovativo, con un design all'avanguardia e ricco di funzionalità.
La nostra mission prevede di promuovere la cultura del motociclismo sportivo, fornendo commissari di pista per l'Autodromo Enzo e Dino Ferrari di Imola e assistenza per l'iscrizione dei motoveicoli al Registro Storico FMI.

The "Moto Club Imola" gets a new dress! In fact we are online with our site, simple but at the same time catchy. Completely innovative, with a cutting-edge and feature-rich design.
Our goal is to promote the culture of sporting motorcycling by supplying track marshals for the "Enzo e Dino Ferrari" Imola circuit and assistance for the registration of the motor vehicles to the Italian FMI Historical Register.

Moto Cub Imola
Indirizzo / Address: Via Curiel 16 - 40026 Imola (Bologna - Italy)
Tel. / Ph. +39 0542 195 6251
info@motoclubimola.com

Seguici anche su / Follow us on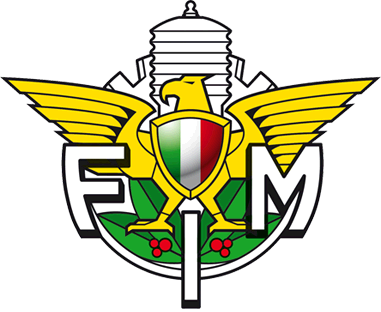 Dal 2002 siamo affiliati alla Federazione Motociclistica Italiana con Codice di Affiliazione n. 04375.
Since 2002 we are affiliated to the Italian Motorcycling Federation with Affiliation Code n. 04375.